If you've ever asked these questions, and others like them, this site is for YOU. As you explore my site, you will realize that there are many people around the world, just like you, who are tired of being overweight and made the decision to stop the diet merry-go-round forever. You have tried all the diets and know that dieting does not work.

Weight Loss Surgery Works!

With weight loss surgery, the weight will come off and more importantly, with your dedication, it will stay off. Being thin does not have to be just a dream. By using weight loss surgery as a tool to assist you, being thin is a reality, even if you are severely overweight.

You will find a tremendous amount of information on this website that covers the RNY gastric bypass surgery as well as the Duodenal Switch, and Lap Band procedures.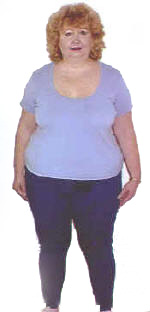 Before Surgery